one-way degassing valve said our birthdays
15 Nov 2017
Birthday, a watershed in every year, witness the growth of everyone. When we was young, others would bless ourselves on our birthday day. When they grow up, others will hope that they will play more and more roles on this day. After that, under the pressure of busy work and life, I gradually forgot the initial meaning of the birthday ...
Well, as employees haven face the social, as a dream home to young people, we must create a happy world for our employees. On July 29, employees who worked hard for hardworking and serious work for Wojin also gathered together to celebrate their birthday. Wojin company attaches great importance to the building of enterprise culture, implement the concept of people-oriented, concerned about the work and life of employees, employees set up a birthday record, prepared in advance birthday cake and beautiful food, so that celebrate employees happily birthday. To this month's birthday staff sent a moving and surprise, a special love, a sincere wishes.
Through this unique birthday party, we not only enhanced communication with employees, deepened our understanding of employees, enhanced the friendship between the company and employees, but also met the needs of the staff's spiritual world. Moreover, employees smile, heartfelt pleasure, is the best scoring of our work, let us feel a heavy sense of accomplishment.
one way degassing valve believes that through our continuous efforts and exploration, innovation and pursuit, perception and probation, we will create a harmonious and friendly love, forge ahead in unity team, building a full of warmth and love of the staff home!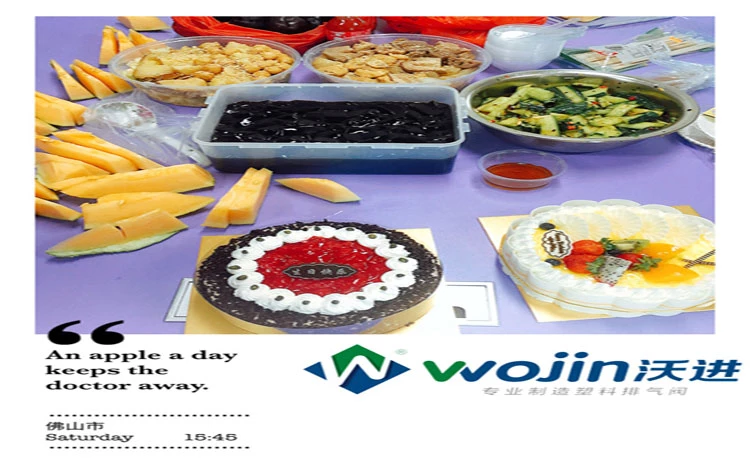 Originally published 15 Nov 2017, updated 15 Nov 2017.
The Knowledge Inside The Coffee Packaging
10 Aug 2020
Take the coffee bean as an example, the steps from plant, pick, roast, are all connected , without the one-way valve usually make the coffee less fresh.
How Does a Coffee Bag One-Way Air-Valve Work Two
02 Aug 2020
The external oxygen will be stopped from entering the bag, so that the package is in a working state, thereby protecting the freshness of the food in the bag.
How do you store coffee long term
25 Jul 2020
When storing the coffee, we need to avoid light and heat, and keep it in a dry environment, we then need to use coffee packaging bags with coffee valves.