Food safety is an issue that people are concerned about as "Food is the heaven for the people, and food safety is the first". In particular, food-related companies need to establish a safety management system, which is exactly what WOJIN do. To taking the implementation of this standard as an opportunity, WOJIN has been integrated into the entire safe food chain system.
After years of improvement, WOJIN successfully passed the ISO22000:2018 food safety management system certification & BRC Certificate.
WOJIN's quality control is guided by ISO22000:2018 to carry out the most stringent monitoring during the production process, which has greatly improved the competitiveness of its value and also guaranteed the food safety of consumers. It is one authoritative certification in food safety management.
The BRC standards prescribe quality, safety and operational criteria to ensure that manufacturers fulfill their legal obligations and provide protection for the end consumer.
The company with high output and high stable quality as the basic guarantee, the plant environment and equipment are continuously upgraded. In the same year, we have qualified the nation license of QS. it make us take a new step in production management, laying a solid foundation for future market expansion and work together to develop the global packaging material market.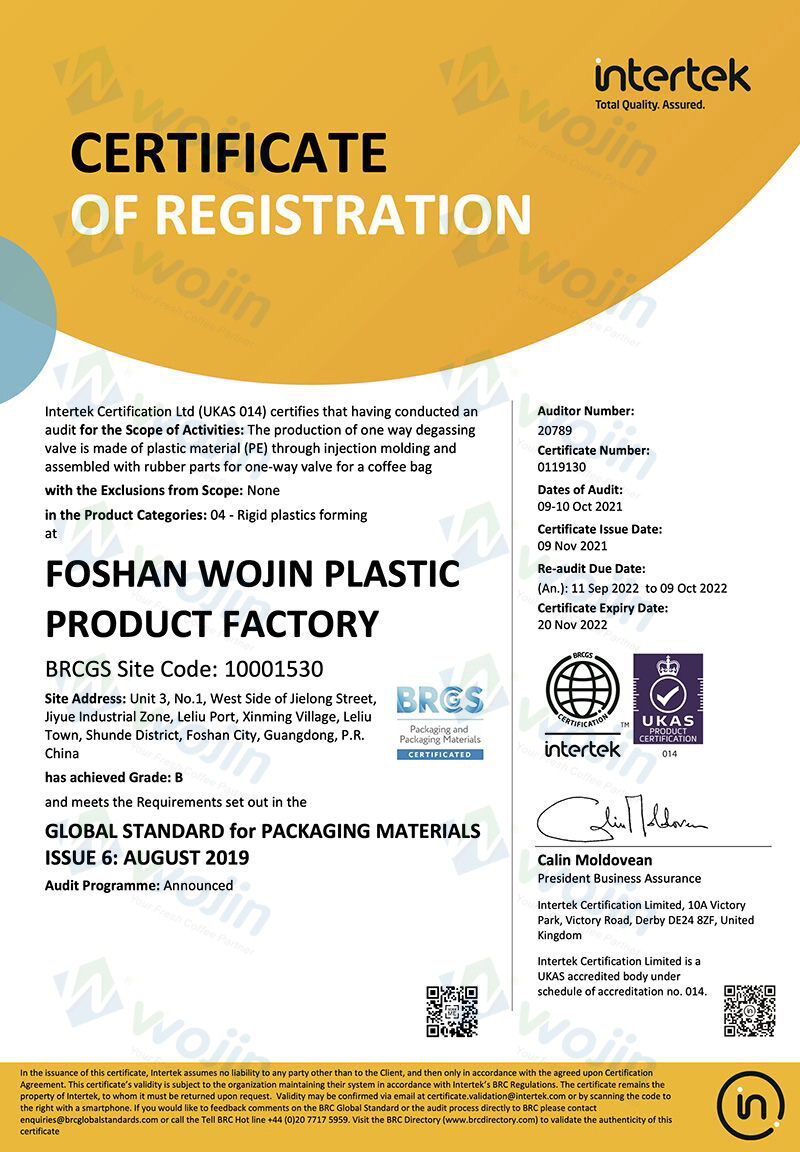 BRC-GLOBAL STANDARD FOR PACKAGING MATERIAL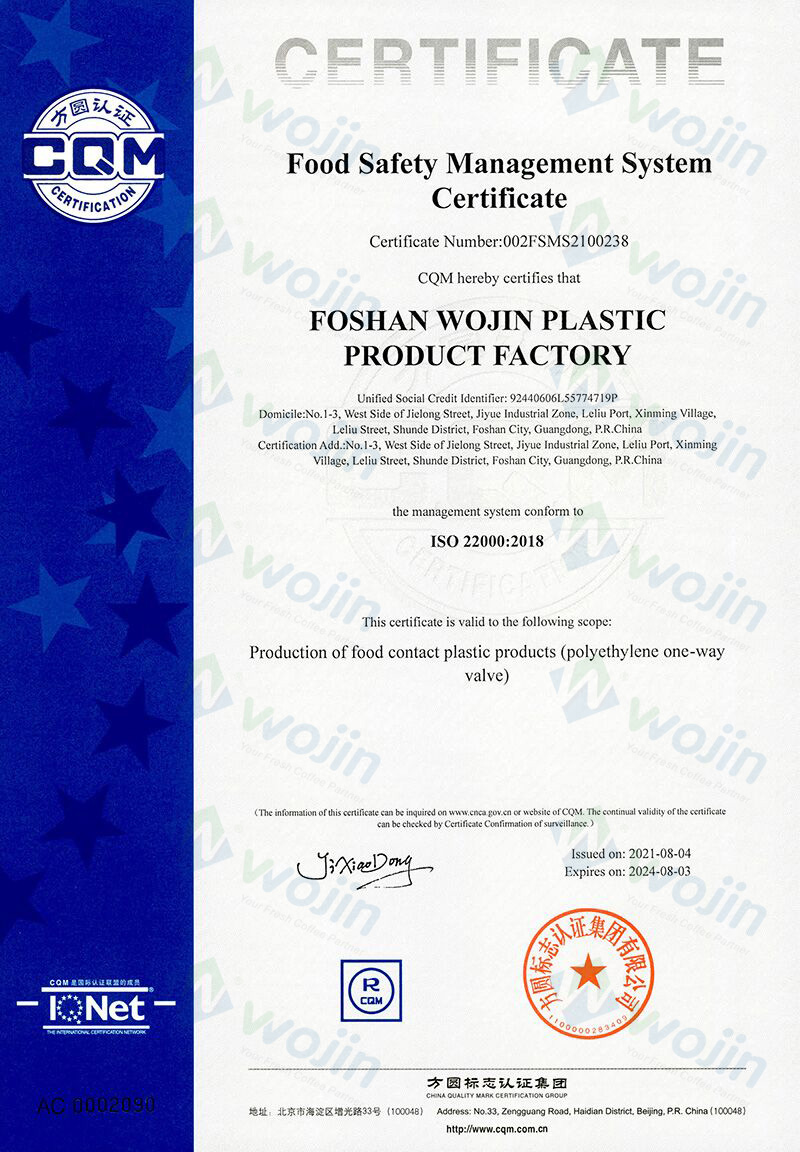 ISO22000-2018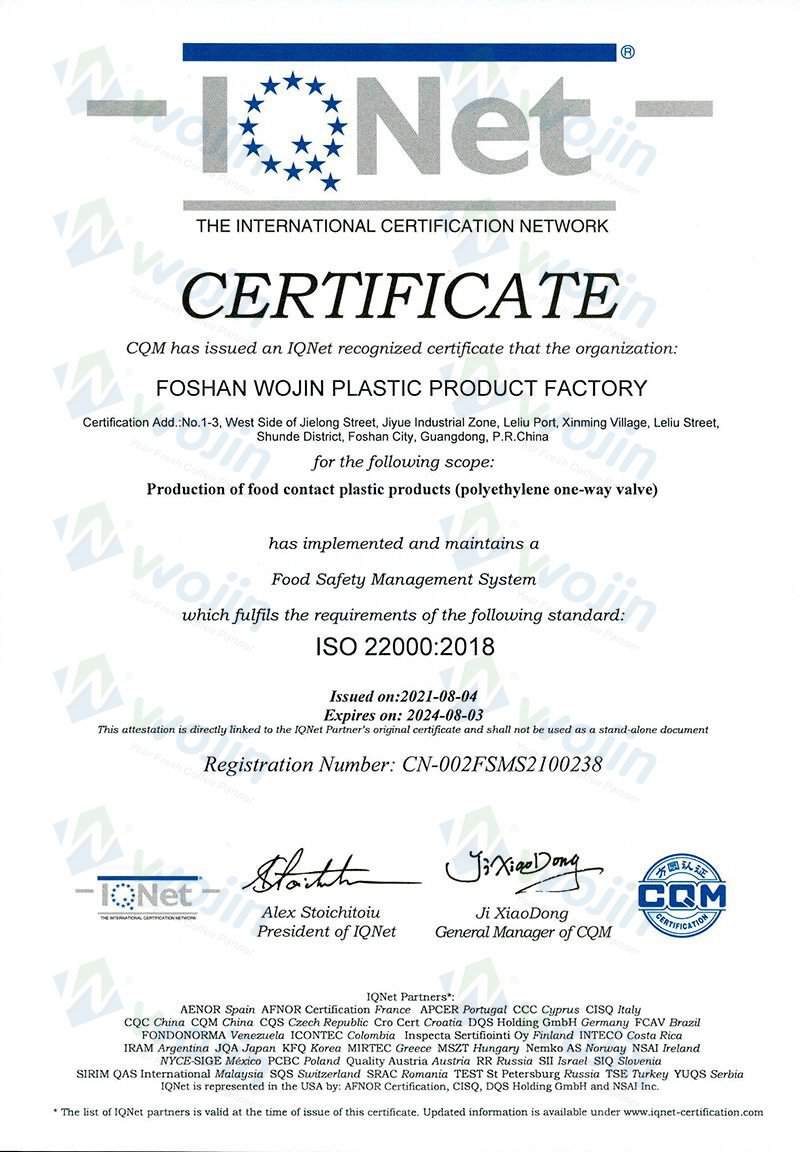 ISO22000-2018