coffee valve 3 minutes make coffee
17 Aug 2016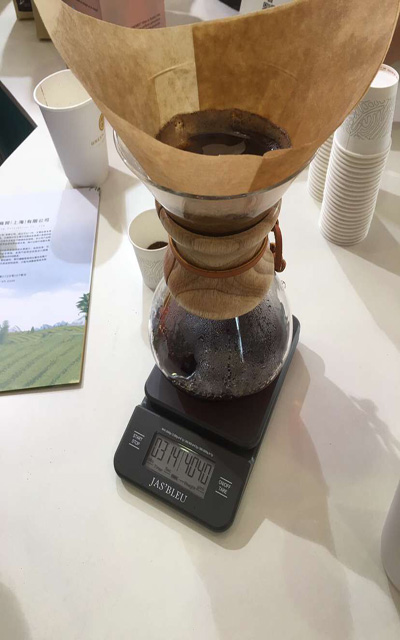 Clever Coffee Dripper contains a cup and a lid to keep the dripper warm.
The shape of Clever Coffee Dripper is kind of like Pourover Coffee Maker, but there is a "small switch" at the bottom of the dripper. The coffee can't drip until you open the switch. Therefore, to some extent, the dripper is like Fresh Press. The biggest difference is that Clever Coffee Dripper needs a filter paper, that's why the coffee made by the dripper is much purer.
We need to saturate the filter paper to remove the smell and preheat the dripper. Next, pour the ground coffee suitable for hand-made coffee and proper amount of water, let it sit here for thirty seconds. Then stir the ground coffee and cover the lid to let it sit here for 3 minutes. Place the dripper on a coffee cup and open the switch to make the coffee drip down.
Coffee made by Clever Coffee Dripper is pleasing. Because it uses the brewing methods of immersion and filtering, you can make a cup of totally pure coffee. In a word, coffee valvebelieves that Clever Coffee Dripper is a sort of inexpensive and stable coffee extraction tool for you. It is possible for a freshman in coffee to brew a cup of satisfying coffee!
Tag: coffee valve
Originally published 17 Aug 2016, updated 17 Aug 2016.
The Knowledge Inside The Coffee Packaging
10 Aug 2020
Take the coffee bean as an example, the steps from plant, pick, roast, are all connected , without the one-way valve usually make the coffee less fresh.
How Does a Coffee Bag One-Way Air-Valve Work Two
02 Aug 2020
The external oxygen will be stopped from entering the bag, so that the package is in a working state, thereby protecting the freshness of the food in the bag.
How do you store coffee long term
25 Jul 2020
When storing the coffee, we need to avoid light and heat, and keep it in a dry environment, we then need to use coffee packaging bags with coffee valves.