Coffee Valve Breathtaking Garden
10 Nov 2016
For me, coffee lovers are either too busy or too free. coffee valve thinks Busy people need intaking calorie by drinking coffee, and remove fatigue to go on working; free people need coffee to kill their time. Well, more coffee lovers are fond of coffee not because they are busy or not.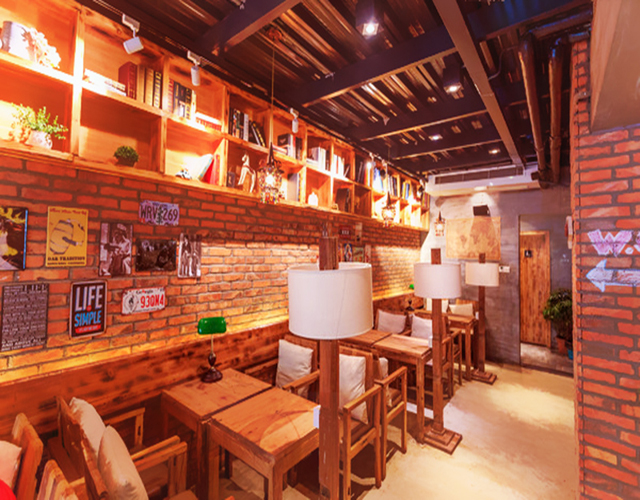 Like me, I also have the time when I'm in busyness, but I also drink coffee at that time. When I'm off on weekends, besides to savor a cup of coffee, I also hang out with my friends. This weekend, we go to Shunde Qinghui Garden.
When I walk in Qinghui Garden, the breathtaking landscape catch my attention. Here, visitors can know a lot of affairs of history, for example, Guo Moruo had ever lived here, Deng Xiaoping had ever visited this garden, etc. I curiously read the pictures and texts recorded the incidents of history.
Moreover, in addition to the record of relics, I'm also attracted by the antique architecture. The architecture is not like modern house, it's just builded up by reinforced concrete, bricks and a large amount of other special materials. Architecture here all has a smart layout, distinct structure, which don't make us feel aesthetically tired. Besides, fish and all types of flowers, woods,ponds, frame a beautiful view for Qinghui Garden. The garden pleases me a lot. I think it is not only a garden, but also the combination of culture and art. Qinghui Garden owns the historical feature from Ming and Qing dynasty, fully demonstrates the traditional cultures of China.
Tag: coffee valve
Originally published 10 Nov 2016, updated 10 Nov 2016.
The Knowledge Inside The Coffee Packaging
10 Aug 2020
Take the coffee bean as an example, the steps from plant, pick, roast, are all connected , without the one-way valve usually make the coffee less fresh.
How Does a Coffee Bag One-Way Air-Valve Work Two
02 Aug 2020
The external oxygen will be stopped from entering the bag, so that the package is in a working state, thereby protecting the freshness of the food in the bag.
How do you store coffee long term
25 Jul 2020
When storing the coffee, we need to avoid light and heat, and keep it in a dry environment, we then need to use coffee packaging bags with coffee valves.