coffee valve celebrate staff birthday party
24 Sep 2017
On the afternoon of May 27, 2017, WoJin Plastic Products Factory held a collective celebration birthday for employees who had this month's birthday.
Birthday begins in a jubilant. Birthday stars are lit birthday candles. All the staff singing the birthday hymn, so that the stars in the song made a wish. After the candles were blown out, received the birthday gift from factory. After that, everyone in a jubilant began to enjoy a variety of delicious delicacies. Everyone laughing, exchange work and life of fun, laughter again and again, joy in the delivery.
Birthday employees said: This birthday event made them feel the warmth of the big family. In such a factory, they feel very happy, will do more contributions for the development of Wojin.
Leaders said: for employees birthday, is Wojin to create corporate culture, and implement the concept of people-oriented, reflecting the one of the initiatives of human management. Wojin factory hope to place the true love in every corner, the staff can unite and struggle, all the way to follow the Wojin, stand and grow together through storm and stress.
This birthday activity to improve the staff's cohesion, centripetal force, work enthusiasm, expressed the company leadership and staff harmony, the core values of unity. In the future, all staff will be more efforts for the development of coffee valve into the effort.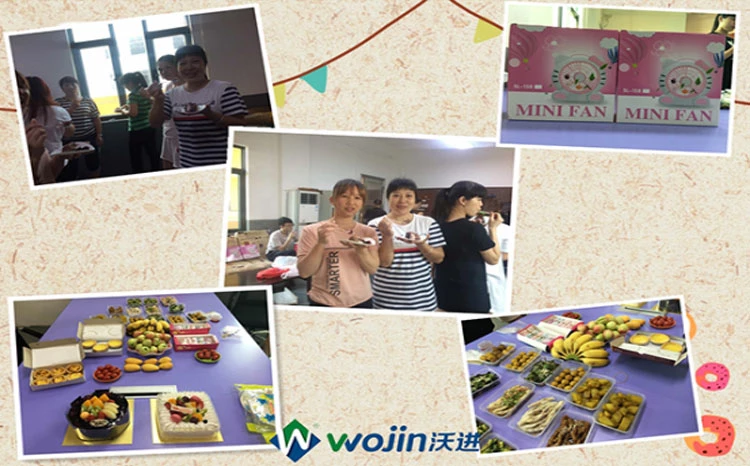 Tag: coffee valve
Originally published 24 Sep 2017, updated 24 Sep 2017.
The Knowledge Inside The Coffee Packaging
10 Aug 2020
Take the coffee bean as an example, the steps from plant, pick, roast, are all connected , without the one-way valve usually make the coffee less fresh.
How Does a Coffee Bag One-Way Air-Valve Work Two
02 Aug 2020
The external oxygen will be stopped from entering the bag, so that the package is in a working state, thereby protecting the freshness of the food in the bag.
How do you store coffee long term
25 Jul 2020
When storing the coffee, we need to avoid light and heat, and keep it in a dry environment, we then need to use coffee packaging bags with coffee valves.