Coffee Valve Coffee Shops
20 Oct 2016
Every time I walk in a coffee shop, I will see lots of people sitting in a cornor, reading a book or completing their work while drinking coffee. They look like they are artists, students or white-collar. For me, it is the most beautiful view in the city I live in.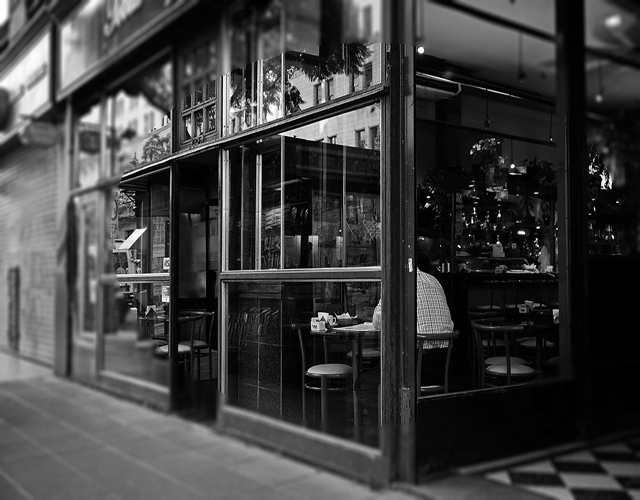 I always ponder that why they choose coffee shops to read books or do their work? Plenty of people may consider that because coffee shops are quiet, but I don't think so. If they want a quiet environment, why don't they just stay at home, library or office? I think maybe that is because they think the environment and atmosphere of coffee shops are more conding.
In different cities, maybe you will find that many coffee shops look like an old house. But when you enter in, bric-a-brac is placed on everywhere in "old"coffee shops. Photos of the landscapes of Lijiang and Lhasa are hung in the wall of some coffee shops, sometimes the bric-a-brac is virtu, sometimes the bric-a-brac is plants,etc. Also, classical music is played in coffee shops, which makes the atmosphere is comfortable. If you read books or do your job in this kind of coffee shop, different inspirations will come up in your mind and let you concentrate on your work more, improve your working effeciency. Besides to these external factors, another important reason that people like to stay at coffee shop is that they are all fond of drinking coffee.
Why do they like coffee so much? What make them obsessed about coffee? I think it must be the rich aroma of coffee. But most coffee lovers all know that preserve the aroma of coffee is quite hard, today I would like to tell you that selecting high-qulity coffee valve and coffee bags is the best solution to store coffee.
Tag: coffee valve
Originally published 20 Oct 2016, updated 20 Oct 2016.
The Knowledge Inside The Coffee Packaging
10 Aug 2020
Take the coffee bean as an example, the steps from plant, pick, roast, are all connected , without the one-way valve usually make the coffee less fresh.
How Does a Coffee Bag One-Way Air-Valve Work Two
02 Aug 2020
The external oxygen will be stopped from entering the bag, so that the package is in a working state, thereby protecting the freshness of the food in the bag.
How do you store coffee long term
25 Jul 2020
When storing the coffee, we need to avoid light and heat, and keep it in a dry environment, we then need to use coffee packaging bags with coffee valves.