coffee valve ethiopian coffee ceremony two
13 Sep 2016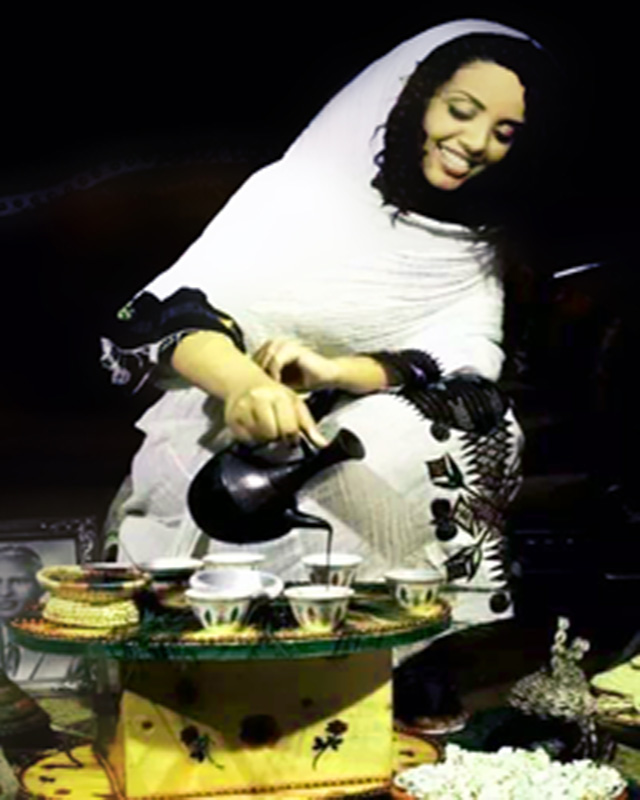 Coffee is sacred in Ethiopia. In Ethiopia, coffee is not only a belief, but also a kind of culture. People can refuse to attend many activities even a friend's wedding, but they are never able to refuse to attend coffee ceremony. Being invited to coffee ceremony by local people represents their approval and acceptance to that person.
Ethiopia is a multiracial country with complicated landform. People grow coffee in different regions. There is only 40% of coffee in Ethiopia exported to other countries, the other 60% is used by all kinds of ceremonies. For example, Ethiopian usually use coffee beans, coffee berries, butter and salt to make porridge; and use coffee, honey and various herbs to make a kind of mysterious medicine that can remove bad luck; use coffee and the leaves of coffee trees to make a kind of special tea to welcome the guests.
In Ethiopia, coffee ceremony is a long process, it takes about an hour. You can have an excellent sense experience alongside.This kind of coffee ceremonies are held almost everyday, nearly all ceremonies have a purpose–for proposal, for dealing with family conflict or for welcoming the guests.
Drinking coffee in Ethiopian coffee ceremony, you need to comply with a series of rules. The host rinses the green coffee beans first, then roast them on charcoal, the color of coffee beans will slowly change, coffee beans become shiny because of the appearance of oil. The roasted coffee beans will be put into the pot to let guest sniff the aroma. Then the host will grind the coffee beans into ground coffee, and brew.
coffee valve would like to tell you that one of coffee customs in Ethiopia is pouring coffee fully to show your respect. Meanwhile, coffee should be brewed for three times, and everyone is supposed to drink them all, the last cup of coffee indicates the wish for you.
Tag: coffee valve
Originally published 13 Sep 2016, updated 13 Sep 2016.
The Knowledge Inside The Coffee Packaging
10 Aug 2020
Take the coffee bean as an example, the steps from plant, pick, roast, are all connected , without the one-way valve usually make the coffee less fresh.
How Does a Coffee Bag One-Way Air-Valve Work Two
02 Aug 2020
The external oxygen will be stopped from entering the bag, so that the package is in a working state, thereby protecting the freshness of the food in the bag.
How do you store coffee long term
25 Jul 2020
When storing the coffee, we need to avoid light and heat, and keep it in a dry environment, we then need to use coffee packaging bags with coffee valves.