coffee valve make coffee with syphon pot
18 Dec 2015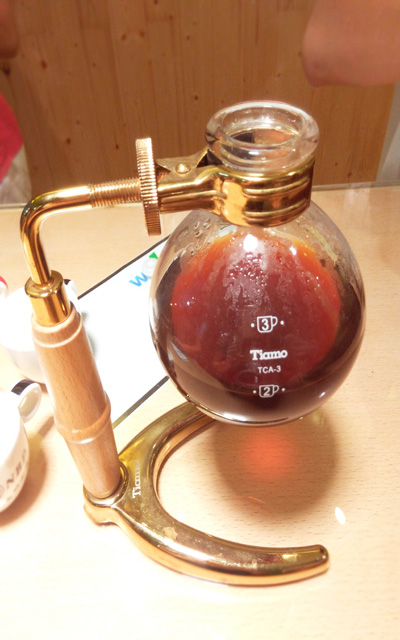 coffee valve would like to tell you make coffee with syphon pot is the most common way to make coffee,mainly use to make single origin coffee.However,how much do you know about syphon pot?
Let see the structure of the syphon pot and learn how does it work first.There are two main parts of syphon pot,one is upper glass pot and the other is lower glass pot,there is a sealing plug to connect these two glass pot closely.There is a metal screw bolt to fix and balance the lower pot,and there is a filter,used to filter the coffee grounds.When making coffee with syphon,it need fire course like Belgian coffee pot we talked in the last blog,generally we also choose the alcohol burner.When the water in the lower pot is boiling,it will rise to the upper pot to brew the coffee,then it will flow back to the lower pot when the fire source is removed,and the coffee is ready.
Then,you can enjoy the making process follow the following steps.
1.pour appropriate water into the lower pot according the ruling on the pot.
2.Put the medium grinding ground coffee to the upper pot and beat it lightly so that the surface is flat.
3.Install the filter in the center of the upper pot,let the drag hook plummet and hook up the glass tube.
4.Use the dry rag to wipe away the water from upper pot and the lower pot.
5.Light the alcohol and put it under the lower pot.
6.Install the upper pot when the water begin to boiling.
7.Reduce the heat when all the water rise to the upper pot,then stir the ground coffee lightly.
8.Stir it on the second time after 30 seconds.
9.Wait a minute,then remove the upper pot,the wonderful coffee is ready.
Use the syphon pot to make coffee,the most obviously feature is we can see the whole process of ground coffee is brewed to good taste coffee.But there are many details should be noticed,especially when should install the upper pot.The upper pot should be installed when the water in the lower pot is boiling,if install too early,the coffee can not be extraction well,so the coffee may have a bad taste.
This is my personal opinion about using syphon to make coffee,If any thing wrong,please tell me and we can discuss together,thank you.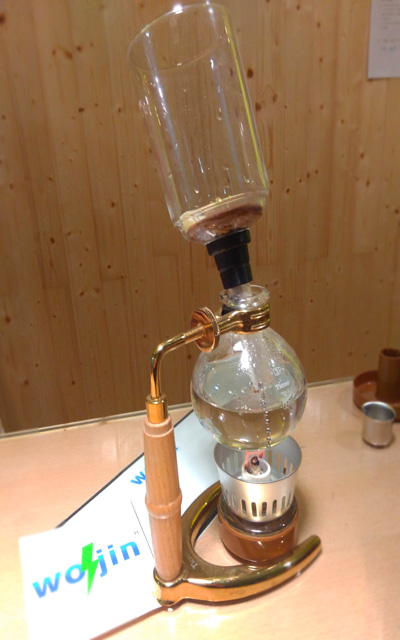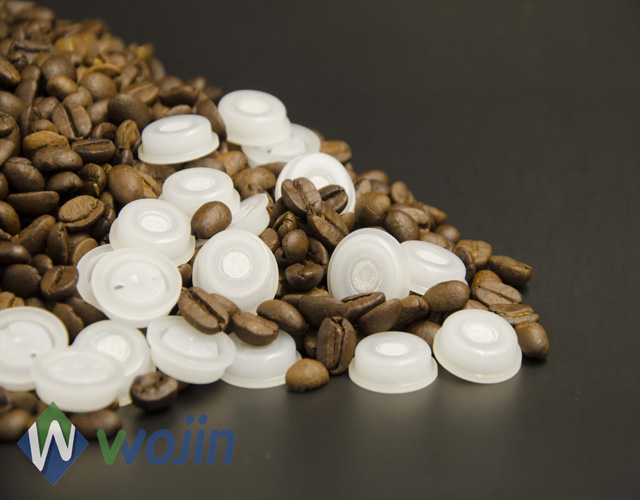 Tag: coffee valve
Originally published 18 Dec 2015, updated 18 Dec 2015.