coffee valve napolean and saint helena coffee
06 Jan 2016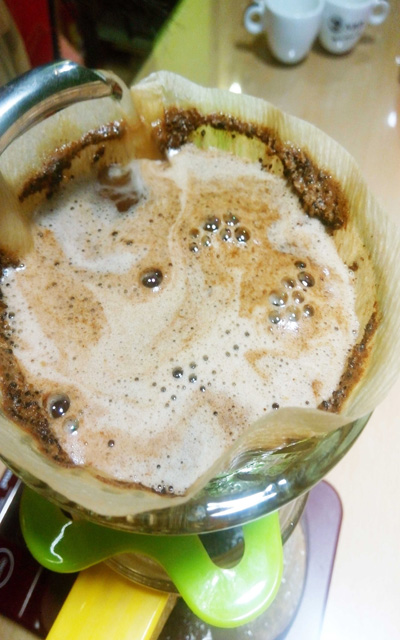 Today,WOJIN coffee valve would like to share an interesting story about Napolean and Saint Helena coffee with you.
You may know Napolean,right?But how many things do you know about him?Yes,He is a very outstanding politician and militarist,he is handsome and he was defeated in the battle of Waterloo,anything else? Do you know what happened after he was defeated?I know he was imprisoned and finally died in Saint Helena.
Saint Helena is a volcanic island belong to Britain in the South Atlantic.There is an interesting story about Napolean and coffee from this beautiful island.
In the early 16 century,the Saint Helena was found by Portuguese,but people did not pay attention to it until 18 century.In 1732,British East India Company followed the trend of coffee transplantation,British got the Bourbon coffee trees from Yemen and planted them in the Saint Helena casually,they did not care for the coffee trees and let them grow and die by themselves.But,these coffee trees were so strong that survived.After 83 years,a great hero Napolean was defeated in the battle of Waterloo,he was imprisoned in this isolated island.So the cherish coffee of Saint Helena had the opportunity to be known by people.
When Napolean was imprisoned in Saint Helena,drinking coffee was his only enjoyment.He drank at least three cups of coffee every day,he usually drank in 6am in the breakfast,in 10am after lunch and 8pm after dinner.Mapolean loved coffee when he was young,Saint Helena coffee was a gift that the god gave him.Although he was defeated in the battle,he got another things he love,that's Saint Helena coffee.If he won the battle or was died in the battle,he did not had the opportunity to enjoy Saint Helena coffee,maybe Saint Helena coffee still couldn't be known by people.After he died in 1821,many people stared to know Saint Helena and Saint Helena coffee.Now the Saint Helena coffee still is one of the most expensive coffee in the world,Saint Helena only produce 2~12 tun green coffee bean every year,the volume of production is less than blue mountain coffee,so it's more expensive than blue mountain coffee.
Saint Helena had experience a coffee reform in 1980s,David Henry tried to develop the coffee industry in the Saint Helena in order to produce more high quality coffee.The coffee in Saint Helena is grow in a complete natural conditions,there is no any machine to plant coffee.So,the Saint Helena coffee has a special taste.
This is the story of Napolean and Saint Helena coffee,it's very interesting.
Tag: coffee valve
Originally published 06 Jan 2016, updated 06 Jan 2016.