Do you take good consideration on your coffee valve Part I
08 Oct 2019
Hello everyone! Today I would like to share some news (Part 1) related to coffee industry with you. I have picked quite a few and let`s have a look by scrolling down.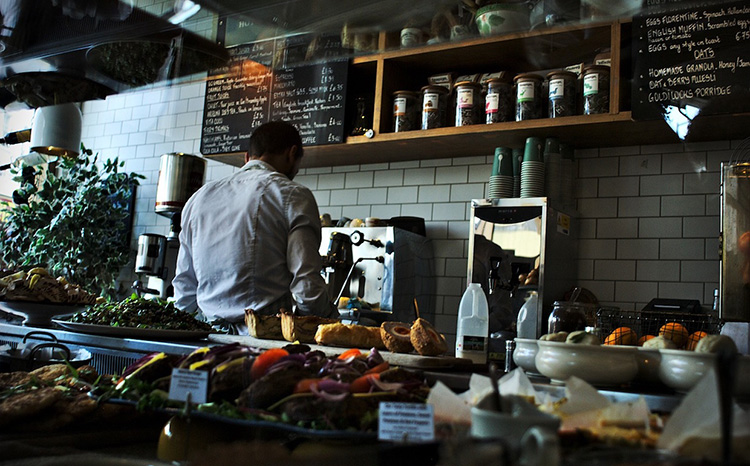 Some coffee festivals
(When I imaged the amount of coffee bean needed to be prepared and consumed in the coffee festival, I would also think about what if the coffee valve went wrong? How will this damage the presentation and also what influence may bring? Thus, to choose a quality-guaranteed coffee valve is a necessity for your company/brand! )
1.Does The 2019 Glasgow Coffee Festival leave you good impression this year?
The Glasgow Coffee Festival was back for its fifth year with love from Lisa Lawson, who made the first Glasgow Coffee Festivals, and she is from Dear Green Coffee Roaster. Back to the Briggait near Glasgow`s merchant city, it provided enough space for coffee tastings, lectures, company presentations and also, one of the exciting coffee competitions in the UK—the UK Cup Tasters Championship. The competition would have its first heat in GCF. It said that there wasn't much change compared to GCF last year, since everything went well and gave great impression and experience to attendees. People get chance to taste coffee from HasBean, Allpress Espresso, Origin Coffee Roasters, Climpson & Sons etc.
2. The 2019 New York Coffee Festival was on between Oct 11th to 13th
It also came to the fifth year for NY Coffee Festival. In this year`s events, Latte Art Live was its main attraction. It brought some of the world`s premiere latte artists in an event presented by La Marzocco, Almond Breeze, Battenkill Valley, Mahlkönig, and Bluestone Lane. At the same time, it also held workshops presented by Ujae Lee, Emilee Bryant and some other brilliant people. The audience would also have a chance in trying street food alongside with the cup of coffee, exciting music or, if audiences would like, they could go to the Cold Brew Cocktail bar!
Except for that, Roast Maters, as a brand new coffee roasting competition had also been launched in the festival this year. From the event page, it mentioned about the competition would test 3 different skills to ensure showcases excellence in coffee roasting and espresso blending in a fast-paced, dynamic live setting.
3. The 2019 San Francisco Coffee Festival is coming to Fort Mason on Nov 2nd -3rd
Andddd how exciting! This year, San Francisco Coffee Festival will be held at the beginning of November, and in a bigger venue—FMCAC! Let`s take a closer look on what will be there. It says that there will be more than 80 exhibitors this year, including roasters and other related brands or stores.
A new session called Coffee Convos will be brought in introducing panel discussions, and topics will be very wild—from the sustainability in the roasting industry, challenges faced by women in the coffee industry, and some solutions for improving the coffee related post in Instagram. I would say if I am near SF, I would have booked my ticket. I think that these kinds of discussion must be very attractive and interesting even for people who just like coffee instead of coffee barista.
4. The 2019 Milan Coffee Festival will be back on Nov 30th – Dec 2nd
Coming to the next Coffee Festival which will be held at the end of November this year, Milan has its voice proud and loud. Here are the list of What`s On:
-The brew bar
-Latte art live
-Roast masters (COMPETITION)
-Crush the rush (COMPETITION)
-The LAB
-The trade day
RM: Although the first release of names taking part have not been announced, you can find that Anne Lunnel (Swedish barista champion), Chiara Bergonzi (SCA educator), Davide Roveto (SCA educator) and some other stars will be the judge for the competition.
CR: This is a fun and unpredictable friendly competition designed by la marzocco where anything is possible. Teams of baristas will challenge each other to a head-to-head competition focusing on speed, communication and movement, put to the test by the incessant rhythm of the race.
The LAB: You can expect to get some more coffee knowledge according to this session. The Lavazza Talks is the one it highly recommends in the event page, and you can also go to the hand-brewing masterclasses if you are interested on.
Some barista life
5."Forced Smiles: Understanding the Emotional Toll in Barista Work"—barista burden
Have you ever thought about the difficulty that a Barista may face during work? In this passage, the author mentioned about some researches, views and also possible solutions for this problem. It says that Barista needs to work under pressure while controlling the coffee quality, using machines and serving customers. The problem is that some customers may act impolitely, but the social norm or company standard require the barista working with smiling face since someone in the US says that 'the customer is always right'. That norm have had strong impact on setting 'standard' on baristas` and waiters` serving basis, also, their physical and mental health.
Dr. Grandey recently told that when he was in Italy, he saw the barista acts professional and business-like while there is no idle chit-chat or forced smile. They are brisk, efficient, and the customers do not tend to share their problems or even small talk with baristas. That can also be a serve method and everyone accepts it without doubt. So why not in other places?
Finally, it gives a few suggestions, that to allow barista to rotate positions when they recognised a problematic customer. At the same time, decompression is a huge necessity for barista after-work in order to relax more from the work pressure.
6.Specialty Coffee Association Names Six Board of Directors Candidates
(To be continued in Part II)
Tag: coffee valve
Originally published 08 Oct 2019, updated 08 Oct 2019.