drip coffee one way valve
04 Dec 2012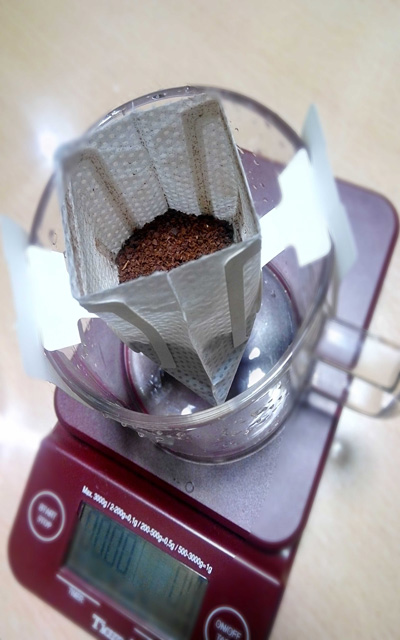 one way valve would like to tell you drip coffee is a patent design invented by Japanese.The ground coffee is packaged in the filter bag,the splint made of paper can hand on the cup,it's convenient to drink ground coffee.Drip coffee is suitable to travel or drink in the office if only have hot water and a cup.It is popular with people who is on business trip or go out to travel due to it is out of complex traditional making process and there is no lots of chemical additives or other composition.
Today we tried to make and had a taste of drip coffee in our coffee time.I would like to share our making process with you.Firstly,teared the coffee bag and take out the filter bag.Secondly,teared the filter at top along dotted line.Thirdly,hanged the splint on the cup.Fourthly,wetted the ground coffee for several seconds and then slowly added hot water of about 90℃.Then the coffee was ready.
How does drip coffee taste?It tastes a little sour,there is no obviously bitterness,no strong aroma and no sweet aftertaste.It is true that it can't be compared with fresh ground coffee,but is superior to instant coffee.
Drip coffee is a new thing in coffee industry,it is invented for convenient,so convenient is the most outstanding feature.It has no requirement of coffee pot,temperature measure instrument and electronic weigher and so on,it just ask for a hang ear coffee,a cup and some hot water.This is the most convenient way to make coffee,people can enjoy ground coffee whenever and everywhere possible.Although the coffee would lose its flavor,it can keep the original taste of the coffee bean itself.
When many coffee lovers need a cup of coffee,however,they have no time to make as the traditional way,drip coffee would be a good choice.If it can't meet your high requirement of aroma and taste,you had better to choose fresh coffee bean and make coffee by yourself.By the way,there is a suggestion I would like to make is when you buy coffee bean in the market,it's better to choose the coffee bean that packaged well with a good coffee valve.
Tag: one way valve
Originally published 04 Dec 2012, updated 04 Dec 2012.
The Knowledge Inside The Coffee Packaging
10 Aug 2020
Take the coffee bean as an example, the steps from plant, pick, roast, are all connected , without the one-way valve usually make the coffee less fresh.
How Does a Coffee Bag One-Way Air-Valve Work Two
02 Aug 2020
The external oxygen will be stopped from entering the bag, so that the package is in a working state, thereby protecting the freshness of the food in the bag.
How do you store coffee long term
25 Jul 2020
When storing the coffee, we need to avoid light and heat, and keep it in a dry environment, we then need to use coffee packaging bags with coffee valves.