high quality one way degassing valve
25 Jul 2016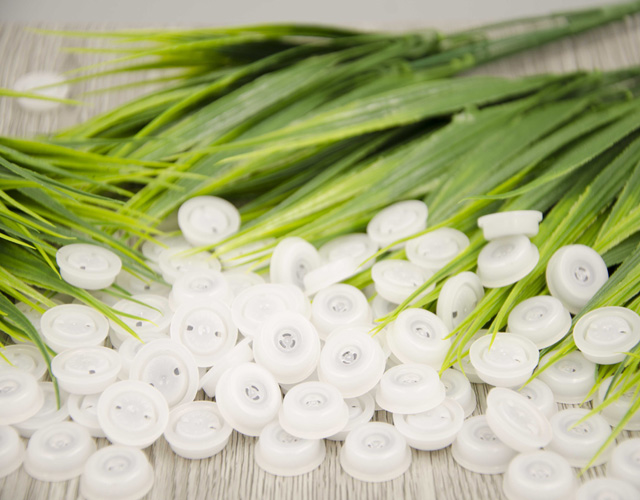 1. The structure of one way degassing valve:
polythene base, rubber disk, adhesive(sealing oil), bottom cap, filter(fit for powder).
2. The requirement for one-way degassing valve:
1) Comply with the requirement of the food packaging test.
2) Each kind of raw material can't mutually contravene and release poisonous gas.
3. The advantages of WOJIN one-way degassing valve:
1) Reliability of raw materials: The raw materials we use are 100% imported from America which are made up with HDPE and food-grade silicone, 100% brand new materials without adding any adulterant and environment-friendly.
2) Safety of materials: Acquire the verification of food-grade test report of the third-party institution, the raw materials all have the certificates of ROHS and SGS, strictly according with the requirement of FDA food packaging. The final products are tested before being delivered, which the quality is reliable.
3) Introduce the full-automatic sealing technique from Japan, the products 100% meet the requirement, and we promise our customers will use the full-automatic packaging equipment on the rails.
4) 100% have the effect of degassing with mini-pressure, 98% blocking air.
5) We have tests pertinent to equipment and practical use, conserving the flavor of coffee longer by using data of meter to analyze if the flavor of coffee will change at different time.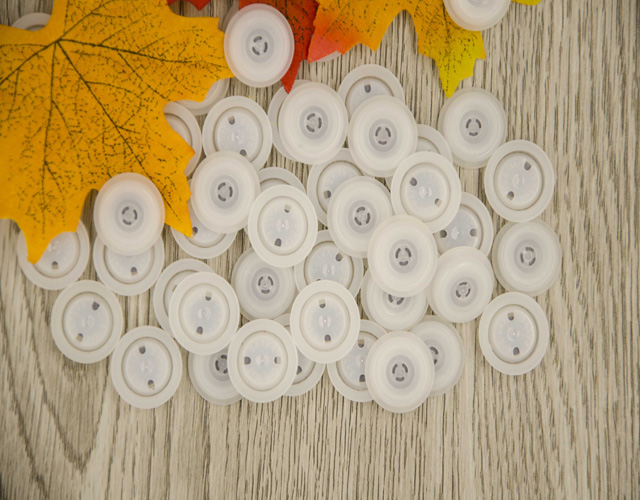 We find that most coffee valves in domestic market are lack of sealing oil, which don't have the function of venting gas. Therefore, you need to observe if there's any material missing when choosing supplier of one-way degassing valve, at the same time, clearly know that if the material is up to specification.
Originally published 25 Jul 2016, updated 25 Jul 2016.