one way degassing valve said saturday party
21 May 2017
Since coming to the company to know the one way degassing valve, every day is full of sunshine and joy.On the last Saturday, we have a meeting of all staff in our office to discuss the monthly activities that can promote the communication between different departments and enhance the two-way interaction between employees.
In the conference room, we each express our views, the atmosphere is warm.The moderator recorded all of our thoughts and let us vote.At the end of the month, everyone agreed that this month's event was to go to a nearby beef congee restaurant for dinner.
After the meeting, the company held a birthday party for two colleagues.One person seems to forget that day is her birthday, when she saw colleagues carefully prepared the gift and cake for her,I saw a deep touch on her face.I'm really happy to WOJIN. We're like a big family. We care and love each other.Everyone talking about their work and life that encountered a variety of fun.Make the busy day to get a good relax, but also enhance the friendship between colleagues.There was full of laughter at the dinner.
Birthday party and dinner activities not only enhance the company's cohesion, but also to show the team spirit of friendship and mutual assistance, the harvest of health and happiness,Let us work together to create a better future for WOJIN.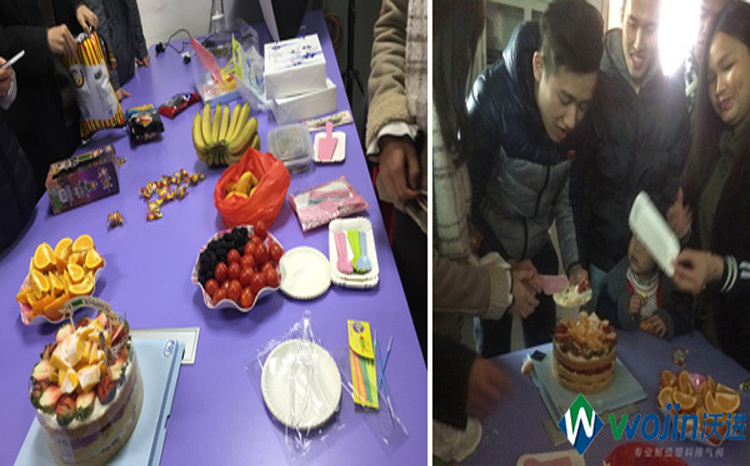 Originally published 21 May 2017, updated 21 May 2017.