one way valve choose coffee cup
04 Sep 2017
The coffee cups have a wide variety of shapes and designs. Different shapes and designs of coffee cups, with the taste of the coffee entrance have an important relationship. Today, one way valve tells you the way to choose coffee cups.
Now the coffee cups have thin and thick. Using thin coffee cups, the entrance feels great, but must be finished as soon as possible, because this coffee cup fine texture and thin. If you want to have a taste of coffee leisurely, the texture of the thick coffee cup is your first choice. The reason is: this thick coffee cup insulation effect is very good.
In addition, if you drink bitter coffee, it is best to use thick coffee cups. Because the bitter taste of the coffee once cold, the taste will be more bitter.
Let's talk about the wide and narrow cups. The difference between the two cups is the taste. Choose a wide coffee cup, the taste of coffee will spread in the mouth, people feel more intense. Using wide cups to drink coffee, the coffee into the throat of that moment, people can experience a fun feeling. Narrow coffee cup is not able to bring people such feelings.
At the earliest times, Islam used a copper handle to cook coffee. At that time the cup did not handle, take the cup is a large design. This coffee cup is the oldest coffee cup. Now, this coffee cup has become a lot of antique lovers collectibles.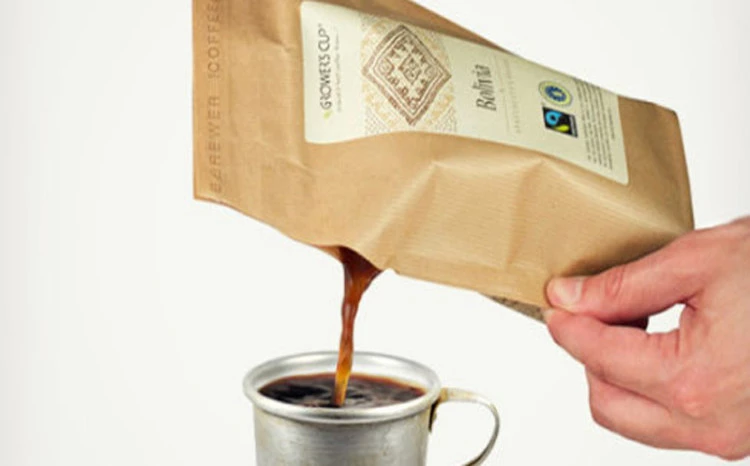 Tag: one way valve
Originally published 04 Sep 2017, updated 04 Sep 2017.
The Knowledge Inside The Coffee Packaging
10 Aug 2020
Take the coffee bean as an example, the steps from plant, pick, roast, are all connected , without the one-way valve usually make the coffee less fresh.
How Does a Coffee Bag One-Way Air-Valve Work Two
02 Aug 2020
The external oxygen will be stopped from entering the bag, so that the package is in a working state, thereby protecting the freshness of the food in the bag.
How do you store coffee long term
25 Jul 2020
When storing the coffee, we need to avoid light and heat, and keep it in a dry environment, we then need to use coffee packaging bags with coffee valves.