One Way Valve Hidden Coffee
28 Feb 2017
Today, many cafes are for the purpose of making money,I have a friend, her coffee shop seems to deliberately do not want to make money, very low-key business, hidden in the city, need to cross the street to find it,one way valve tells you interesting stories.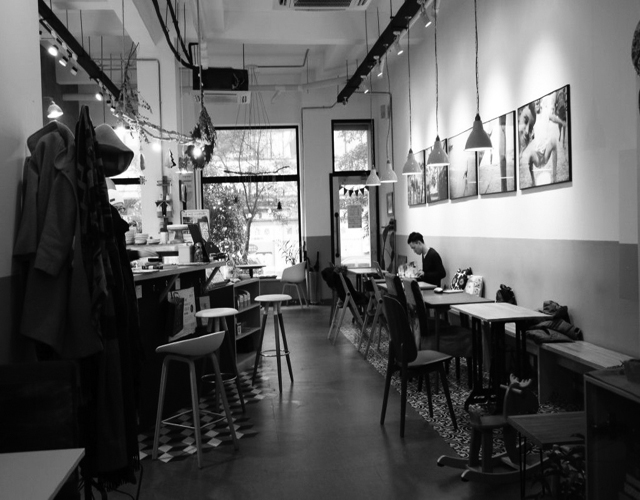 Why should the cafe so subtle and not in the flow of people and more commercial streets? Why environment and service are good cafes, generally equipped with pastry and other small dessert, but here is not? For her, this is just a small room and want to concentrate on playing coffee place. She didn't want to try to attract guests on the road, but hope to meet with some familiar guests like friends, relatively little secretive.
A let me very impressed and very interesting story she told me with her guests. When a guest come to her cafe will asked her if she had a Geisha coffee, because this coffee is expensive, so every time she would say no to the goods. But many times, each time she asked the guests will feel guilty at a time, feel shy. At last she purchase back, when guests ask, she was very pleased with the guests said "this was a" guest, very glad to hear that 'is really excellent. Just give me two packs of yega coffee'.
Whenever I think of this story will feel very funny. In fact, very envious of this friend, can develop their hobbies into a career, but also in the work encounter all kinds of different people and different stories.
Tag: one way valve
Originally published 28 Feb 2017, updated 28 Feb 2017.
The Knowledge Inside The Coffee Packaging
10 Aug 2020
Take the coffee bean as an example, the steps from plant, pick, roast, are all connected , without the one-way valve usually make the coffee less fresh.
How Does a Coffee Bag One-Way Air-Valve Work Two
02 Aug 2020
The external oxygen will be stopped from entering the bag, so that the package is in a working state, thereby protecting the freshness of the food in the bag.
How do you store coffee long term
25 Jul 2020
When storing the coffee, we need to avoid light and heat, and keep it in a dry environment, we then need to use coffee packaging bags with coffee valves.