one way valve said sweet coffee beans
17 Sep 2017
As we all know, the coffee older more fragrant, coffee beans put longer, soak out of coffee more mellow. Is that true? one way valve to remind you, should try to choose dry and fresh coffee. Because the long-term storage of coffee beans is likely to have the risk of ocheren toxin A contamination.
Ochrato toxin is a natural mycotoxin. These molds are widely distributed in the soil and air, the humid environment is easy to breed and produce ochrato toxin. The toxicity of ochratoxin A is the toxin that is the most toxic to ochratoxin, which has kidney toxicity and carcinogenicity, which is likely to cause kidney disease. The World Health Organization and the International Agency for Research on Cancer (IOM) have classified ochratoxin A as Class 2B substances that may be carcinogenic to humans.
Experts said that the high temperature and humidity of the climate is easy to produce mold, coffee beans mild mold produce toxins, the naked eye is difficult to identify, consumers buy coffee products should choose reputable, dry and complete packaging products.
Coffee green beans storage environment is very important to avoid moisture, isolated from the air into the water, do not put too long. If it is coffee beans, you need to put with a one way valve in the coffee bag or jar. According to the climate in the environment to decide whether to put a little coffee beans, if it is baked after the coffee beans, it is best to finish as soon as possible.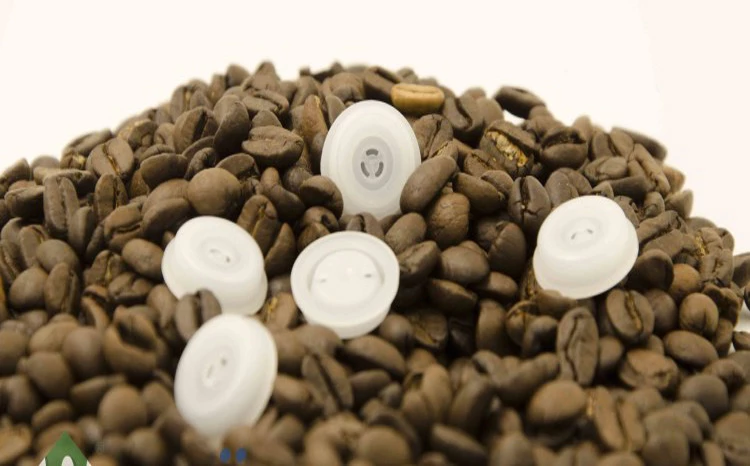 Tag: one way valve
Originally published 17 Sep 2017, updated 17 Sep 2017.
The Knowledge Inside The Coffee Packaging
10 Aug 2020
Take the coffee bean as an example, the steps from plant, pick, roast, are all connected , without the one-way valve usually make the coffee less fresh.
How Does a Coffee Bag One-Way Air-Valve Work Two
02 Aug 2020
The external oxygen will be stopped from entering the bag, so that the package is in a working state, thereby protecting the freshness of the food in the bag.
How do you store coffee long term
25 Jul 2020
When storing the coffee, we need to avoid light and heat, and keep it in a dry environment, we then need to use coffee packaging bags with coffee valves.