one way valve said wojin hiking activities
10 Jun 2017
The morning of March 25th, to "beautiful Foshan, all the way forward" as the theme of 2017 Foshan 50 km hiking activities in Foshan City, Guangdong Province, five districts started simultaneously. In order to establish team awareness, enhance team cohesion, motivate staff to maintain full enthusiasm and the best working condition, Wojin plastic products factory all the staff involved this more than 21 million people to participate in city hiking.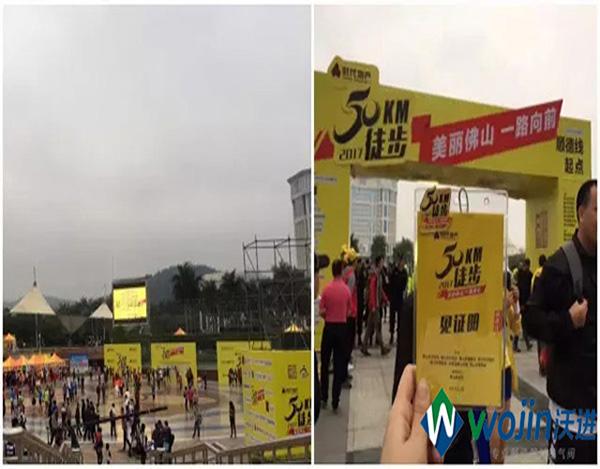 At activity, each staff are full of energy, feel the city after the new Foshan upgrade, enjoy the forest city of Foshan, the beauty of the city of civilization. Along the way, we approach green, riverside, parks, beautiful village, there are trees and flowers accompanied. Pleasant scenery relaxed our body and mind, release the pressure, but also ease the fatigue. During this period, the staff helped encouraged each other, enhance the mutual understanding and friendship. Hiking activities made we experienced the charm of the city, at the same time, enhanced our physical.
Thanks Wojin factory created the opportunity and space to ease the pressure in such a busy work for the staff. This event, not only deepen the understanding of each other staff, but also enhance the feelings, greatly enhance the team's cohesion, inspired everyone's work and enthusiasm.
It's believed that all staff will be a better mental outlook, into the sales of one way valve and related products into the work for the personal growth and development of the company into a new source of strength.
Tag: one way valve
Originally published 10 Jun 2017, updated 10 Jun 2017.
The Knowledge Inside The Coffee Packaging
10 Aug 2020
Take the coffee bean as an example, the steps from plant, pick, roast, are all connected , without the one-way valve usually make the coffee less fresh.
How Does a Coffee Bag One-Way Air-Valve Work Two
02 Aug 2020
The external oxygen will be stopped from entering the bag, so that the package is in a working state, thereby protecting the freshness of the food in the bag.
How do you store coffee long term
25 Jul 2020
When storing the coffee, we need to avoid light and heat, and keep it in a dry environment, we then need to use coffee packaging bags with coffee valves.