To endow the coffee valve a new environmental mission
18 Jan 2020
How harmful is conventional plastic pollution? Every piece of conventional plastic made in the last century still exists somewhere in our planet. According to some researches, the Americans generate more than 30 million ton of plastic waste each year, and only about 10% of them are recycled. The rest of them are sending directly to landfill, and slowly goes into degradation process over the next 30 years. According to the data from United States Environmental Protection Agency, the amount of waste transferred from landfills through composting had tripled since 1990. While in China, if we only take disposable plastic foam food box as an example, the annual national consumption amount reaches 400 million to 700 million, and the amount in Tianjing has unexpectedly reached 20 million to 40 million.
At the moment, our planet is being polluted with non-degradable plastic waste. Those plastic waste includes plastic bag, plastic packaging, disposable plastic foam food box, plastic cutlery set and filling foam stuffing for electric appliance. Such white pollution can be found everywhere, they are not only harmful to environment, but also to our health. Due to difficulty on degrading disposable plastics, landfilling is a major method to deal with this type of waste. However, the foundation will be softer after landfilling, leading to another harmful substances that bacteria and viruses will easily penetrate the land, which will pollute the groundwater and endanger the surrounding environment. In the coffee packaging industry, coffee packaging bags and coffee exhaust valves are both belong to conventional plastic product. If these are discarded, it will pollute the environment as well. You can image how serious the consequences of pollution from conventional plastics are.
Currently, a new generation of coffee exhaust valve has been developed. Wojin has introduced degradable coffee exhaust valve Bio1001 and Bio1002. These two products are perfectly fit for coffee lovers who is environmentally conscious. Meanwhile, you can equip with a degradable packaging bag in order to allow the whole packaging to be disposed the same as coffee grounds. Wojin degradable valve uses a new material called oxidizable biodegradable plastic, which can decompose the compostable nutrient-rich organic substances through landfilling within 3 months. Also, it will not leave toxins or the remains like the conventional plastic. Its appearance and working principle are the same as traditional coffee exhaust valve, which can provide the same protection for coffee bean. This degradable exhaust valve is in line with standards of international environmental protection packaging material industry, which is certified by the UK professional inspection organization for ensuring quality and product safety. We would say it as a natural substitute for traditional plastic. By reviewing the tough situation in the worldwide pollution, this degradable coffee exhaust valve introduced by Wojin is not only satisfying the need to protect environment in the modern society, but also becoming the best choice for consumer who is environmental conscious.
Wojin is currently having two new missions for developing degradable coffee exhaust valve: to do the best on developing the environmental-friendly product in the coffee industry; to uphold the responsible attitude to the environment. Recently, the public's awareness of environmental protection has been improved unprecedentedly in this era. Wojin will continuously research and develop 'Green packaging product' to satisfy consumer`s need in coffee industry, that includes degradable coffee bags and degradable coffee exhaust valve. Wojin will keep abiding by environmental protection conventions and being the leader to direct the correct environmental-friendly route in the coffee industry.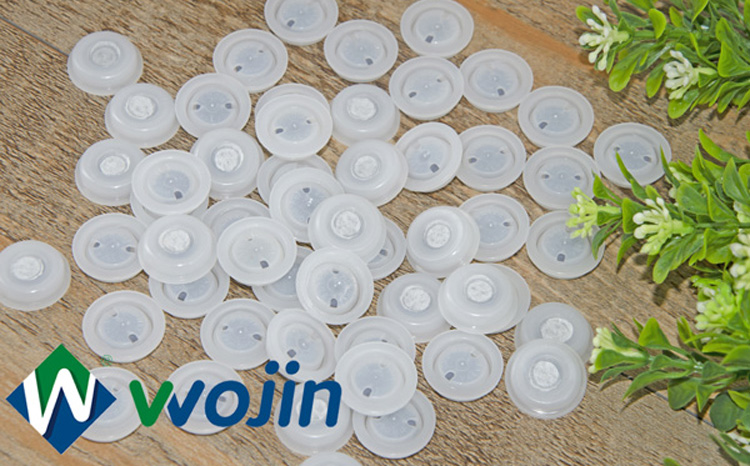 Tag: coffee valve
Originally published 18 Jan 2020, updated 18 Jan 2020.