Why Do We Need Valves in Coffee Pouches
16 Apr 2020
Do we ever notice the reason that a small rounded valve is always on all kinds of coffee bags or other packaging bags? This is because this valve has an indispensable effect on coffee. We called it the degassing valve or one way degassing valve. Small valve, great effect.
Coffee is one of the most popular drinks in the world. Only coffee lovers know that brewing a strong cup of coffee in the morning can make you full of energy throughout the day. Coffee contains trace amounts of caffeine, a magical ingredient that energizes people at work and prevents drowsiness.
When we think of coffee, we wonder how coffee beans turns into a cup of coffee. Did you know that coffee beans are green when they are collected from the farm? The WOJIN degassing valve tells you that the coffee beans just harvested are actually filled with water, sugar, potassium, caffeine, lipids and many other substances. These green coffee beans don't even have the delicious aroma associated with brewing coffee. This aroma can only be found after the coffee beans are being roasted.
If you buy a bag of coffee beans, you may notice a white or transparent rounded valve on the bag and wonder what they are used for. In fact, coffee bags are very much in need of these small degassing valves to help keep the coffee beans or coffee powder fresh, so as to maintain the original aroma of coffee.
What does the degassing valve on the coffee bag do?
After roasted coffee beans are bagged, the coffee beans would continuously release carbon dioxide. If there is no degassing valve in the bag, the accumulated carbon dioxide will expand the bag and eventually burst. Even though it did not break out, and let the dust and air enter into the coffee bag would oxidize the coffee. It will make the coffee lose the best taste and its freshness when brewing. At this time, the coffee one-way degassing valve is the only solution. The coffee one-way degassing valve can ensure that carbon dioxide is allowed to be eliminated through the gas valve while the oxygen is not allowed to enter. This process allows the coffee to always keep "breathing" freely and therefore to maintain its freshness.
The traditional one-way degassing valve requires a special pressure valve machine to hot-press the degassing valve to the packaging bag. WOJIN one-way degassing valve WJ1901 and WJ1902 are our flagship products and are deeply satisfied by customers. Nowadays with the upgrading of technology, WOJIN has launched a patch-type degassing valve to meet the requirements of some coffee lovers for a small number of packaging bags, which is convenient for home use. Customers only need to poke a small hole in the bag and stick the degassing valve on it. These two types of degassing valves not only can used for coffee, but also can be applied to food such as feed, baking powder and so on. With the same effect, the WOJIN valve gives you more choices!
Now you should finally understand why coffee bags have valves. Let`s try to learn more about degassing valves! When you brew a delicious coffee in the morning, don't forget to "thank" for those rounded "powerful assistants" on the bags!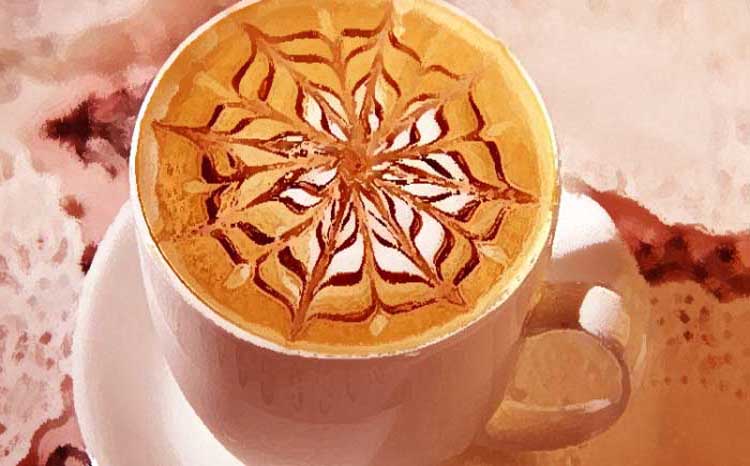 Originally published 16 Apr 2020, updated 16 Apr 2020.