wojin coffee valve applicator vm02 new edition
07 Nov 2015
WOJIN company is the unique company focus on producing coffee valve,in order to meet customers' requirement,we also develop and product coffee valve applicator.Our purpose is provide customers high quality service,so we innovate continually to improve our editions.
Recently,we improve several functions of our coffee valve VM02.First,there is product calculation function on the machine,it can help workers calculate the number of products correctly.The worker don't need to check the number of product by themselves painfully.Second,a new function we add is position adjustment,workers can adjust the position at their option flexibly according to the position of the bags.Third,the machine base surface is improved by a large margin,we have improved the material and the appearance.The origin aluminum material is replaced by stainless,and covered with our new logo,it looks more beautiful.
Our coffee valve applicator VM02 new edition has come out,it is more convenient for workers to control.That's a progress of WOJIN,besides,we will also concerned about coffee packaging and continually provide high quality coffee valve to all customers.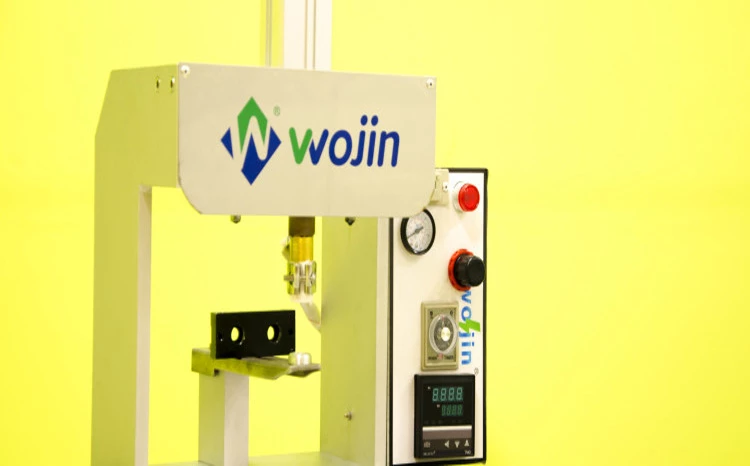 Tag: coffee valve
Originally published 07 Nov 2015, updated 07 Nov 2015.
The Knowledge Inside The Coffee Packaging
10 Aug 2020
Take the coffee bean as an example, the steps from plant, pick, roast, are all connected , without the one-way valve usually make the coffee less fresh.
How Does a Coffee Bag One-Way Air-Valve Work Two
02 Aug 2020
The external oxygen will be stopped from entering the bag, so that the package is in a working state, thereby protecting the freshness of the food in the bag.
How do you store coffee long term
25 Jul 2020
When storing the coffee, we need to avoid light and heat, and keep it in a dry environment, we then need to use coffee packaging bags with coffee valves.